Treble Group, on behalf of Club Newlands, invited Club Newlands' valued sponsor, Momentum and their VIP guests, to the inner sanctum of the DHL Stormers before their big quarterfinal clash against the Chiefs at DHL Newlands.
The sponsor and their guests attended the DHL Stormers Captain's Run; the final team training session, normally held a day before kick-off, not open to the media or to the public. They enjoyed a quick meet and greet with their favourite DHL Stormers players in the tunnel, before proceeding to the Club Newlands Lounge for a tasty lunch and War Room experience.
The DHL Stormers War Room is a unique occasion where the DHL Stormers head coach, Robbie Fleck, took time from his game day preparation to give his insight and his plans for the quarterfinal clash.
Coach Robbie Fleck planned a "fearless approach" to the team's playing style and focussed on playing smart rugby. Unfortunately the DHL Stormers lost their quarterfinal match but the team is determined to take valuable lessons from their defeat and come back stronger next season.
"Sponsors are the lifeblood of the game," said Club Newlands Director, Selwyn Lewis. "The Club Newlands team would like to thank Momentum for their continued support of the club and our teams. We sincerely hope that our valued sponsor enjoyed this incredible and unique experience."
Click here to view all the images.
We look forward to building more unique opportunities with all of Club Newlands' sponsors in future.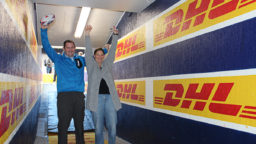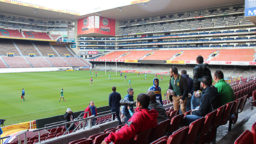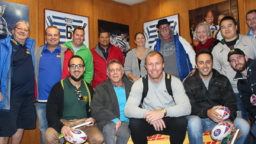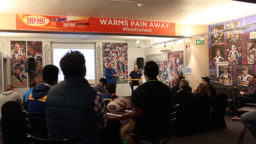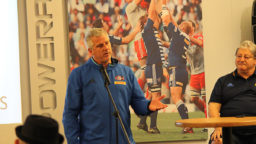 https://www.treblegroup.co.uk/wp-content/uploads/2016/07/2016-07-26-momentum-war-room-3-256x144-1.jpeg
144
256
treblegrouphsm
http://treble.hsmdns.co.za/wp-content/uploads/2021/02/treble-group-logo-dark-2-300x152.png
treblegrouphsm
2016-07-26 11:58:29
2021-04-01 13:04:05
Treble Group activates Captain's Run and War Room Experience for Momentum